Even if the Nest cam is not your usual baby monitor, parents are using it to watch over their baby. Find out if the Nest camera can work as a baby monitor for you!
This article will cover:
Are you a tech-savvy parent who wants technology to be your helping hand in running your household and watching over your kids? In that case, purchasing Google Nest Cam should be a great thing to start.
Google Nest camera has its fair share of drawbacks when used as a baby monitor. It still is worth serious considerations given its strengths in aspects that are important in baby monitors.
I wrote this article to save your time from reading all reviews and product details about the product. I already researched it, and here's what I've learned about the Google Nest Camera.
Is Nest good for a baby monitor?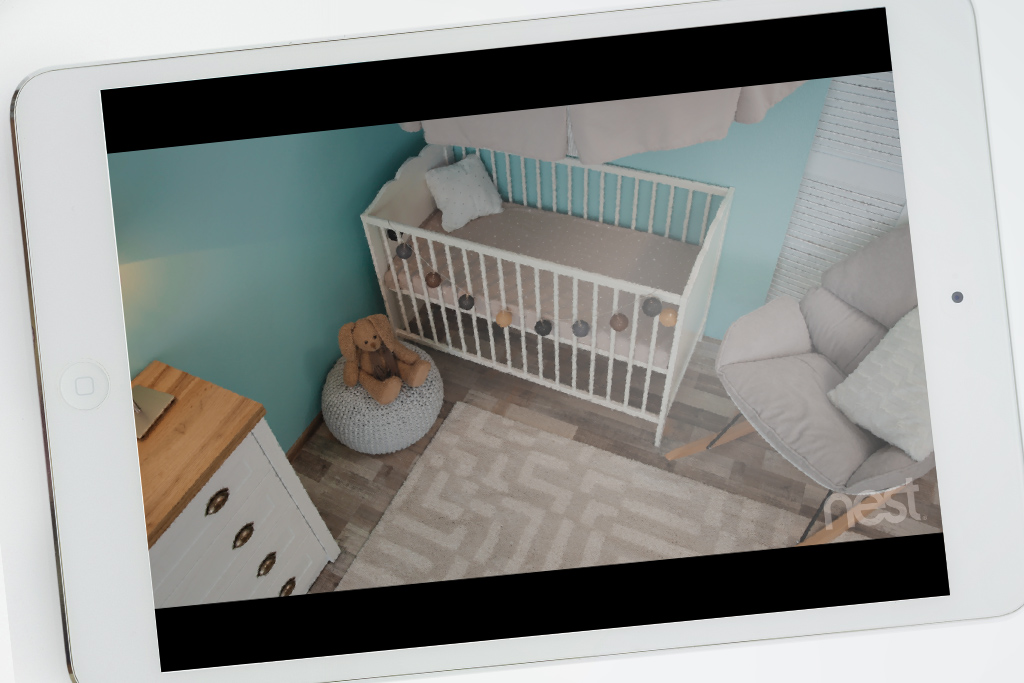 The Nest Cam from Google can be used as a baby monitor. The good thing about Google Nest it's the lower price, compared to other video baby monitor. However, it does not have all the features I would expect from a baby monitor.
Generally, at $128 in Amazon (check the price here), Nest is a very affordable alternative to dedicated baby monitors in the market. Nanit Pro, which is considered among the top baby cameras out there, is at a staggering price of $299.
The best value of the Nest camera is in its image quality. After all, it is specifically designed as a security camera. It is meant to provide live surveillance video at all times, in the light of day or dark of night. 
It is also effortless and cheap to add more cameras if you watch over multiple kids in separate rooms while also having a dedicated surveillance cam. You can have 2 Nest cams at the price of 1 Nanit pro and still manage to save around $40.
On the other hand, the 2 most painful drawbacks of using Nest cam to watch over your kids are its poor sound quality and the inability to have the app run in the background.
Many users also criticized its terrible noise detection. The camera is lacking in its sound-filtering capability or if it is capable at all. It does not discriminate between relevant and irrelevant noises so expect to hear your neighbor's dog barking somewhere outside or the humming of the fan.
The Nest camera is not without any redeeming qualities, in any case. Take, for example, its motion detection. As a security or surveillance camera, Nest does this very well. So whenever your kid wakes up from his nap or becomes irritable in need of a fresh nappy, it will send an alert through app notification.
However, this is simply an overview. Below is a more in-depth description of the product's features, benefits, and other drawbacks.
What is Google Nest?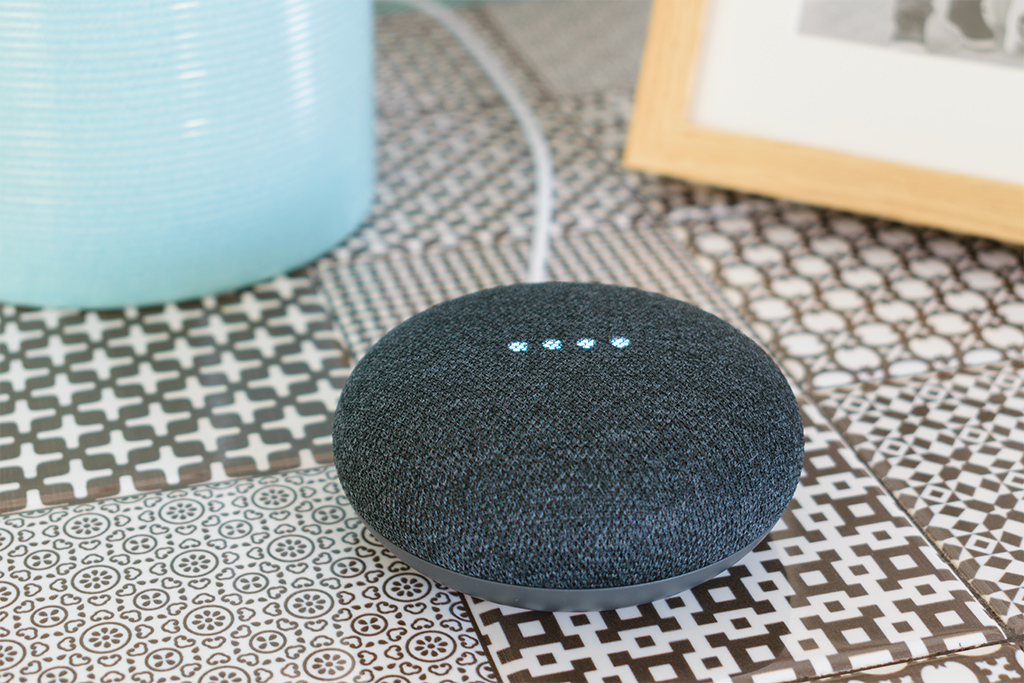 Google Nest is a technology that allows you to create a network of smart home devices. 
You can easily connect it to and control from your smartphone or other personal gadgets a myriad of smart appliances and devices such as thermostats, TVs, speakers, smoke detectors, doorbells, security cameras, and, at some point, even washing machines. It also has a self-learning algorithm that can automate things once it learns your preferences and schedule.
Among the products that are specifically created to work with Google Nest is the Nest Cam. 
Though essentially a security camera, you can use this Nest Cam as a baby monitor as well. Doing so allows for centralizing all devices by not having a third-party baby monitor app or separate parent unit, putting everything in the palm of your hand.
What is the Nest baby monitor?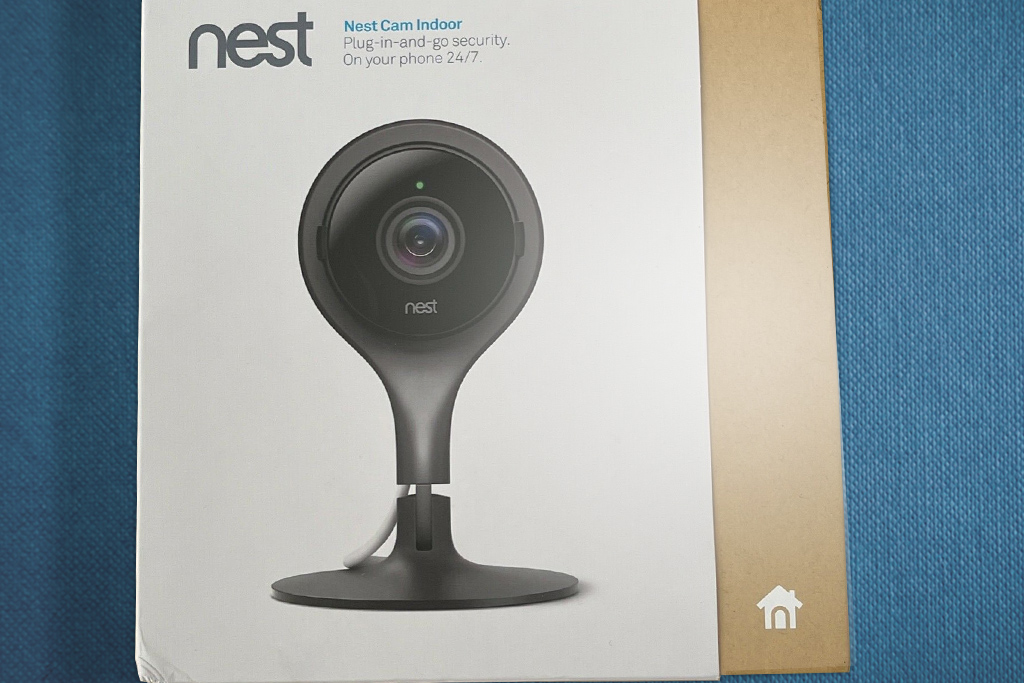 The Nest Cam is not your ordinary baby monitor. It's a home security camera you can use as a video baby monitor. This means, by the time your kid is grown up, you can use it as a security camera. I consider this monitor to be a better investment because you can repurpose the device into something useful for your home.
It offers most of all the valuable features to monitor your baby's room. I was delighted to learn about the sound activation (VOX) features. Also, the camera is equipped with a motion detector and a night vision mode. With the Nest Cam, you can see what's going on in your kid's bedroom.
You can connect to the Nest Cam with your smartphone, tablet, laptop, or even your Apple watch. 
The Nest Cam doesn't require any mounting, and you can move it around the house without hassle. You can even set up multiple cameras to monitor your twins or many bedrooms.
Nest cam highlights
Secured WIFI transmission
Unlimited range
1080p HD quality video
Motion detection
Night vision
High-quality picture
8x digital zoom
130-degree wide-angle lens
Easy to use
Sound activation
Talk-back / two-way audio features
The Nest cam is suitable for parents who:
Want to invest in a monitor that can easily repurpose into a security cam.
Look for a monitor with an HD quality image.
Want the lowest exposure to EMF.
Have twins or multiple kids' rooms to monitor.
Need a secure WIFI monitor.
Pros and cons of Nest as a baby monitor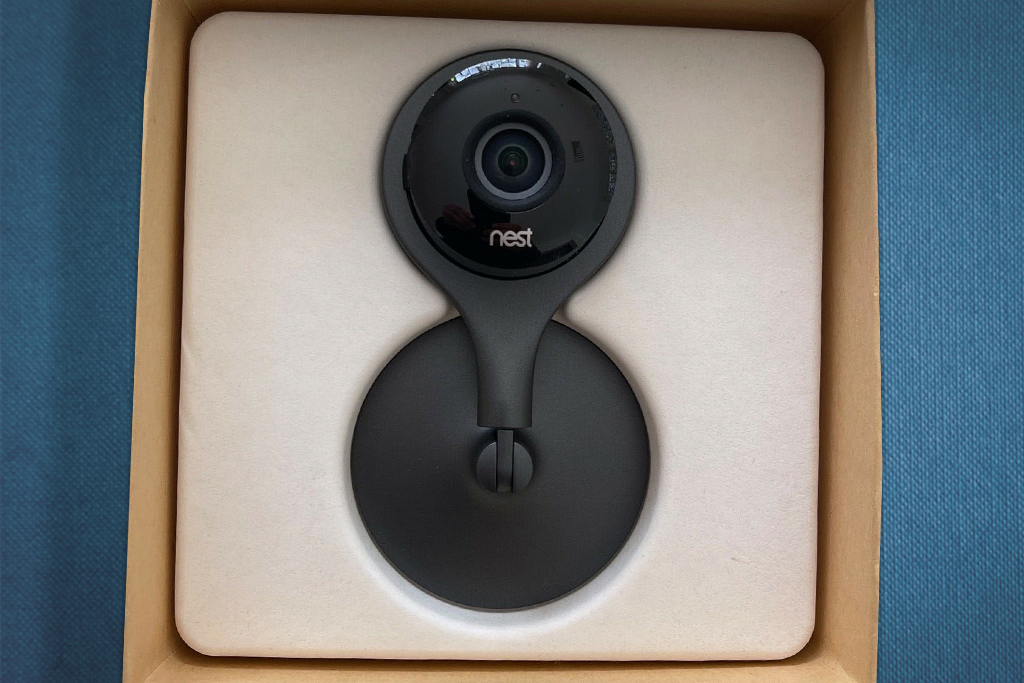 To answer the question 'can you use Nest as a baby monitor?', it is best to weigh the advantages and disadvantages of using this camera. It will help you decide whether or not it is the right product for you.
Pros
Unlimited range: The camera is connected to your smartphone via an app. You can access the live stream from anywhere as long as you have internet access.
Add multiple cameras: The app also has a split-screen mode to see the video from different cameras. If you have twins or two kid's rooms to watch, this is the monitor for you.
Excellent image quality: Expect a clean and crisp image from the camera. With an HD resolution of 1080 PX, you'll see all the tiny details from the room. Even in the dark with the night vision mode.
Motion sensor: Receive an alert as soon as your baby wakes up from his nap and starts moving.
Talk-back feature: You can talk or sing a lullaby to your baby directly within the monitor.
Security: This home security camera uses high-level encryption technology to protect your privacy.
Easy to use: The camera is easy to use, and the app is very intuitive. The Google Nest Cam is a good monitor for parents who want the best of today's technology without hiring a NASA engineer to do the installation.
Mounting: For a perfect bird-eye view of your nursery, you can mount the camera to the wall. Or if you prefer to keep the cam portable, you can also install it on a shelf.
EMF: This monitor has the lowest EMF level with a reading of 0.91 V/m at 6 feet from the camera. This is the lowest level for a WIFI monitor.
Cons
Smartphone: The app can't be running while your phone screen is off or when you make a phone call. You have to keep the app open to monitor your kid's room.
Audio quality: The audio is not as crisp as the other baby monitors.
Power source: The camera needs to be plugged into an electrical outlet.
Alerts and push notifications: The monitor sends alerts and notifications to your smartphone, but they are not sent automatically, and you could receive the message with an inevitable delay.
Camera adjustment: The app can't remotely control the camera. Therefore, it needs to be manually adjusted.
The baby monitor features: The Nest Cam is primarily a home security camera and not a baby monitor. There's no nightlight, and you can't play lullabies to your baby through the monitor.
App: The app also displays advertising banners, and if you want to remove them, you must subscribe to the Nest Aware plan for $10 per month.
Some might feel discouraged by the underperformance of Nest's functionality as a baby monitor. Still, some people have suggestions to supplement this camera. There is a recommendation to use a dedicated audio-only monitor aside from Nest cam to provide you with better sound quality and the bonus of playing lullabies over the monitor. Another is to use one of your old tablets or smartphones as a "parent unit" where you can open and run the app at all times.
Is there ever a perfect product? Even the best baby monitors available in the market right now will not completely satisfy every parent's baby monitoring needs.
Maybe you can also find a way to make this Google Nest camera work for you and your baby.
Alternative options to Google Nest Cam as a baby monitor
Suppose you find the disadvantages of Nest Cam disheartening and would rather spend more on a high-end baby monitor. In that case, I recommend Nanit Pro or Nanit plus Smart Camera. Its features are mind-blowing and would require a whole new article to discuss. 
For more information about the Nanit, check out this article I did about the pros and cons of the Nanit baby monitor!
However, the Eufy Spaceview and Lollipop camera are also good options with great quality videos and attractive designs.
The verdict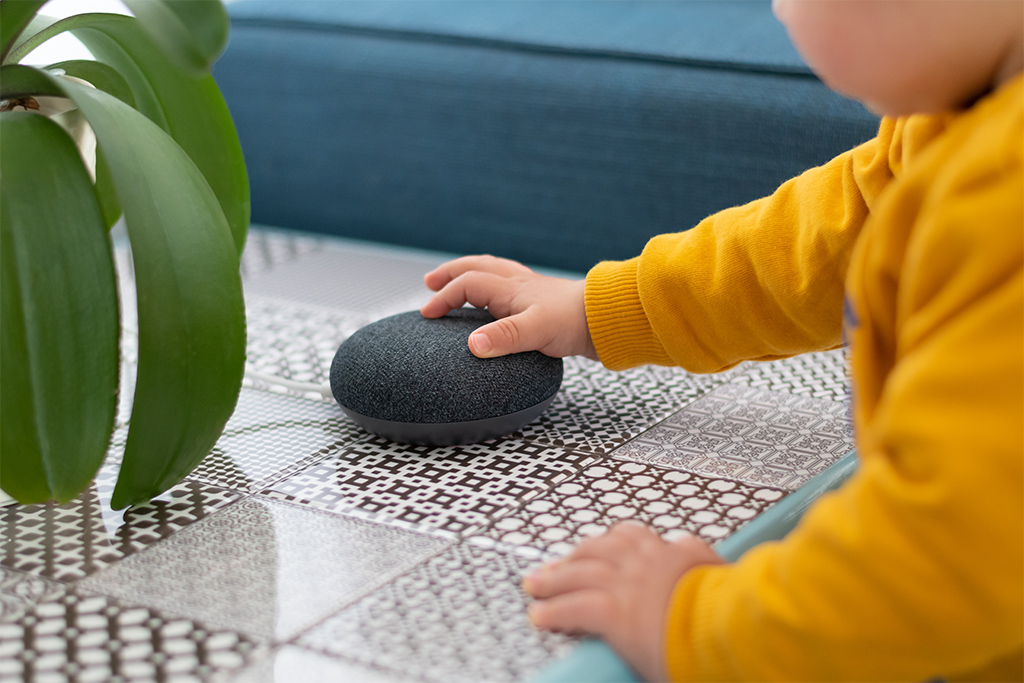 The verdict is that the Google Nest camera can work as a baby monitor just fine. Its high-quality image, night vision, and motion detection shoot through its weaknesses. It is also affordable and easy to use. Once your child is grown, it can graduate from being a baby monitor to your home security camera.
This product is for parents who are not very particular with audio in watching over their kids to provide clear and detailed videos wherever they are viewing it.
It's not the best baby monitor, but it's a camera that can be used as a baby monitor. I would recommend this Nest cam, especially if you're looking into getting other Google Nest smart home devices.
P.S. If you're seeking for the best baby monitor and hoping to find real reviews from real parents. You should check out this list I created of the top baby monitors of 2021.
To get the best insights and tips to find the best baby monitor, I read more than 300 reviews online and ask my friends or others parents. From all their insights and my own experience, I've built this list of the best baby monitors.
Still unsure about the monitor? Here is my review of the best baby monitors you should consider for your nursery: